What We Do
We specialize in
Web Application Development
The focus is to deploy promptly, with no application bugs, using our established procedures and tools. Changes are always anticipated and, thus accounted for, from the onset. Communicating with clients constantly ensures we always satisfy their business needs.
Form Engine with Workflow
AcuSys uses a proprietary Form Engine development to create electronic forms with edit check rules and provides users errors/warnings to ensure data accuracy and integrity. Once submitted, the form cycles through data validation, certification and posting by supervisors, via a pre-defined workflow.
Database/Data Warehouse Design
We structure databases to capture entities and relationships among them so that the design will not change all the time. The database and/or data warehouse design contains metadata to keep applications dynamic with much less need for code change.
System Administration and Helpdesk
AcuSys manages various system environments for web and server applications. These include designing, implementing, and supporting system software, network, firewalls and related interfaces in a virtualized environment. We also provide multi-tier Helpdesk services.
About us
A woman-owned leading-edge IT solution provider specializing in web application design, development, and maintenance
Creative, Practical and Sustainable IT Solutions within Budget
AcuSys, Inc. is a cutting-edge information technology and software development company. Founded in 1994, AcuSys has a proven record for delivering the most innovative and cost-effective technical solutions to customers in both the commercial and Government sectors. Our core capabilities encompass full life cycle of systems integration, application development, network and system administration, and information security from the practical activities of analysis, design, testing, installation, operations and maintenance to complete information systems development life cycle support.
WEB APPLICATION DEVELOPMENT

Applies Agile, SCRUM, or Spiral SDLC methodologies as appropriate to build prototypes and expedite implementation.

Form Engine with Workflow

With built-in edit check rules, the Form applications deliver users real-time errors and warnings.

Database/Data Warehouse Design

Deploys extract, tranform and load (ETL) services to efficiently convert large amount of data to different architectures.

System Administration and Helpdesk

Provides multi-tier Helpdesk and system administration on virtualized resources and network security.
Contract vehicles
We have these contract vehicles for you. Check all the vehicles and choose the right one for your agency.
GSA Schedule 70
D301 IT Facility Operation and Maintenance
D302 IT Systems Development Services
D306 IT System Analysis Services
D307 Automated Information Systems Design and Integration Services
D308 Programming Services
D399 Other Information Technology Services, Not Elsewhere Classified
D310 IT Backup and Security Services
D311 IT Data Conversion Services
D316 IT Network Management Services
D317 Automated News Services, Data Services, or Other Information Services
SBA SDB Program
514210 Data Processing Services
541511 Custom Computer Programming Services
541512 Computer Systems Design Services
541513 Computer Facilities Management Services
541519 Other Computer Related Services
541611 Administrative Management and General Management Consulting Services
541618 Other Management Consulting Services
611420 Computer Training
OUR MANAGEMENT TEAM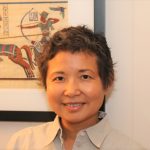 Have years of experience in multiple disciplinary areas from science research, business management, to information technology and system development.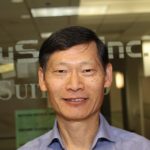 Founded AcuSys, Inc. in 1994, dedicated to provide best-value IT solutions to the public and private sectors and utilize appropriate software development technologies to enhance client's productivity in information/data collection, analysis, accessibility, and reporting.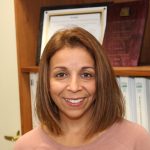 Karina Michael, PMP
Sr. Project Manager
PMP, CSM-certified and experienced Program/Project Manager. An effective communicator skilled in Requirements Analysis, Enterprise Architecture, Agile Methodologies, IT Operations, Network Security and Strategy.